Two-wheelers: CA Auto Bank enters into a partnership with KTM
with KTM Sportmotorcycle Italia for the KTM, Husqvarna Motorcycles and GASGAS brands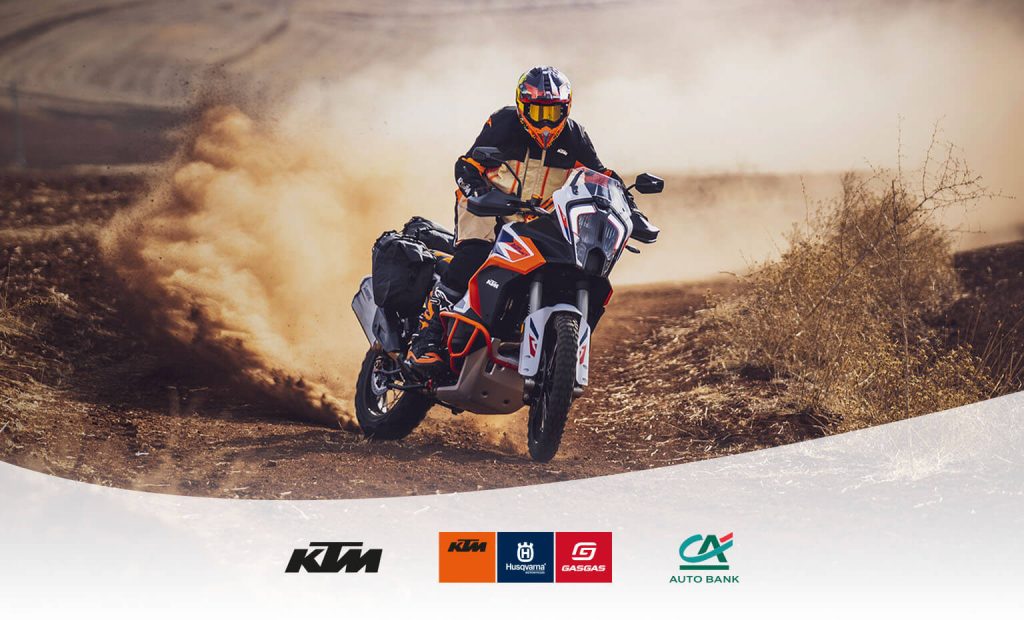 The agreement covers all models marketed by the three brands of the storied Austrian PIERER Mobility group.
Under the partnership, the Bank will provide KTM Sportmotorcycle Italia customers with their leasing solutions and rental plans, provided by its subsidiary Drivalia.
The Bank is strengthening its role in the growing two-wheeler sector in Italy (+26. 6% year-on-year in March 2023).
CA Auto Bank , a subsidiary of Crédit Agricole Consumer Finance, is strengthening its presence in the world of two-wheelers by entering into a partnership with the Italian branch of the prestigious PIERER Mobility Group, Europe's leading manufacturer of road and off-road motorcycles with the storied KTM, Husqvarna Motorcycles and GASGAS brands.
Under the agreement, the Bank will provide end customers of the group's three brands with its affordable and fixed-rate leasing solutions.
CA Auto Bank will also make available rental plans through Drivalia, its mobility company.
With its products, the Bank is committed to making increasingly affordable all models marketed by Pierer Mobility's three brands, which are designed to combine performance and reliability.
Such products range from KTM's enduro models such as EXC-F, which are lightweight and devoted to off-roading, to the Travel range, designed for long journeys on any terrain, to Sports Tourers, which combine comfort and performance, to agile, high-performance Naked Bikes.
With this new partnership, the sixth activated in the world of two-wheelers, CA Auto Bank is firming up its role in a sector that is growing steadily in Italy, with sales volumes in March 2023 up by 26.66% over the comparable period in 2022. The motorcycle sector, in particular, rose by 25.82%.