E-PLUS PARKING
MAKING ROOM FOR ELECTRIC
CA Auto Bank and Drivalia have created e-Plus Parking, our parking lots with charging stations for electric and plug-in cars.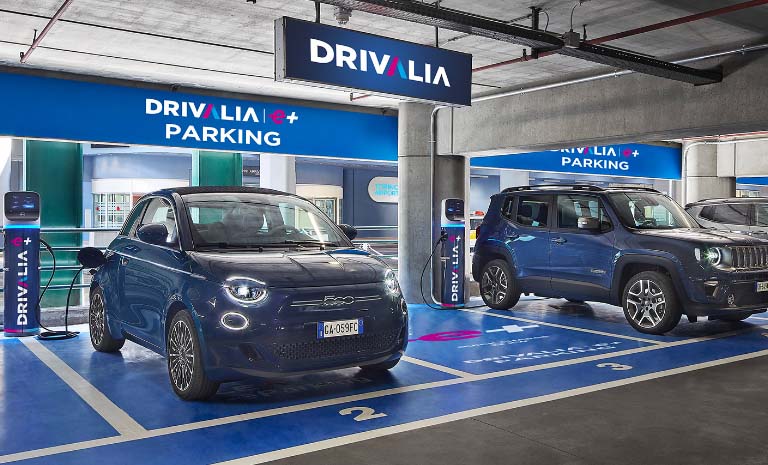 With more than 1,600 charging stations at our Mobility Stores, e-Plus Parking is always available for Drivalia customers.
Driving electric cars is even easier and more enjoyable, thanks to e-Plus Parking.
At Drivalia Mobility Stores, customers can pick up their electric car already fully charged. While traveling, they can also recharge their car directly at public stations provided by Drivalia's partners, as well as at Drivalia Mobility Stores. This project was created to contribute to the evolution of Drivalia's fleet, which will consist of 50 percent electric or plug-in hybrid vehicles by 2025.
Want to learn more about Drivalia's e-Plus Parking in Italy?