CREDIT CARD
NEXT LEVEL: 100% DIGITAL
For us, innovation means convenience and security. And that's how we created our Credit Card: convenient and secure. 100% digital, 100% at your service.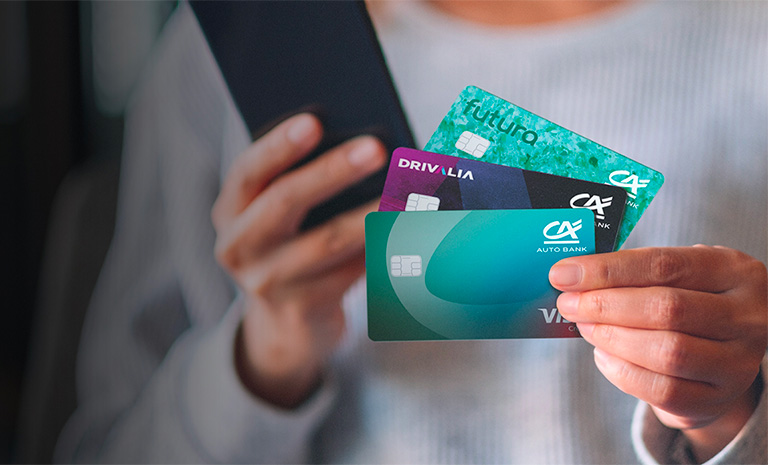 Our Credit Card is 100% digital and can be applied for and managed entirely online, through a browser or the My CA Auto Bank app.
The CA Auto Bank Credit Card is secure and convenient because it offers full control over transactions and spending, thanks to the My Control and My Budget features. Applying for it is quick and easy: just identify yourself online, enter your information, and affix your digital signature.
It is a card that offers great flexibility: cardholders can choose from the different installment repayment plans available and customize the amount of the monthly installment, even several times during the day, according to their ability to repay* until the last day of the month. Plus, it is secure because it allows customers to enable or disable online purchases, international usage and cash withdrawals quickly and easily.
* Using the My Budget feature, the installment amount can be changed several times a day – in a range from €100.00 (minimum) to €1900.00 (maximum), with increases or decreases in increments of €50.00 – until 1 p.m. on the last day of the month.Advertising message with promotional purposes.
To learn more about the CA Auto Bank Credit Card and the terms and conditions applied, select the country of interest: