WHOLESALE FINANCING
WORKING SIDE BY SIDE WITH DEALERS
CA Auto Bank supports dealer networks so that they can work with confidence and peace of mind, providing them with flexible and dynamic financing solutions.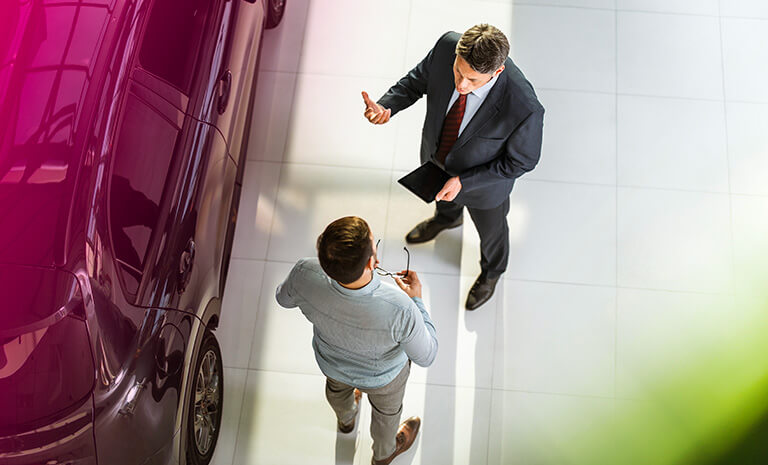 Our products and services meet dealers' specific requirements thanks to a variety of flexible solutions that can support the growth of their business.
We support dealer networks and meet their liquidity requirements through factoring, cash advances and revolving credit lines. We also stand by dealers for their medium- and long-term financing requirements related to the development and electrification of their infrastructure.
In fact, our solutions also include financing for showroom fittings according to the corporate identity of the different brands, financing of workshop equipment and charging stations for electric and hybrid vehicles.
CA Auto Bank also provides factoring solutions to extend payment terms and optimize dealers' cash management activities, specific products for all potential dealer purchasing needs (financing of new or used vehicles and ad hoc solutions for spare parts financing), as well as dealer inventory financing (including consignment agreements for the sale of new vehicles).
To learn more about the products and the terms and conditions applied in the markets where they are available, select the country of interest:
Terms and conditions and tenors may change depending on the market in which such products are available.