FUTURE MOBILITY
WITHIN EVERYONE'S REACH
Drivalia Mobility Stores are the go-to place for our customers in an ever-changing mobility world.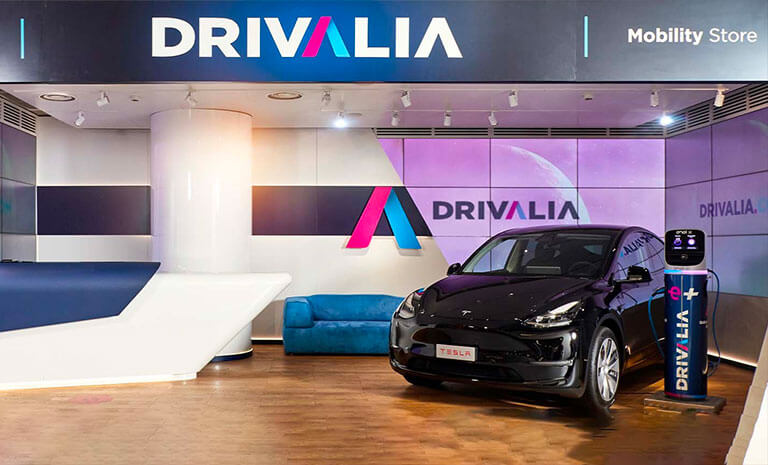 The Drivalia Mobility Stores bring to life the concept of "Living Mobility." They were created as an answer to the evolving world of mobility and the needs of our customers.
CA Auto Bank provides an ever-expanding range of mobility solutions to meet all needs.
The Drivalia Mobility Stores are the physical outlets where customers can find, with the support of specialized consultants, the best solution for them, among the many proposed by Drivalia: short-, medium- and long-term rental, electric car sharing, assistance for their Drivalia car, electric mobility, financial and insurance services. The more than 650 Drivalia Mobility Stores are located throughout Europe, both in major cities and at major stations and airports.
Want to find out more?