WORLD DAY OF THE POOR Drivalia supports the VI World Day of the Poor
/
MOBILITY FOR THE SOCIAL COMMUNITY
The company supported the event established by Pope Francis, providing the vans used to distribute 5,000 food parcels to the needy.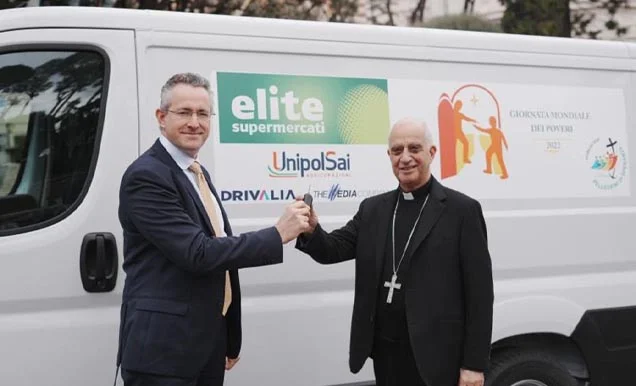 Drivalia supported the VI World Day of the Poor, established by Pope Francis to raise awareness of poverty among the faithful. The CA Auto Bank Group's rental and mobility company supported the event by providing the five vans used to distribute 5,000 food parcels to needy families. The World Day of the Poor represents one of the initiatives the Pontiff cares most about, due to its high humanitarian value.
Many thanks from the organization to Drivalia for the crucial support of the vehicles for the delivery of the food parcels, carried out again this year through the network of parishes in Rome.
"I am grateful to Drivalia for contributing with its resources so that the food parcels wanted by the Holy Father would arrive expeditiously to all the needy families in His Diocese of Rome," said Monsignor Rino Fisichella.