GREEN WAY Sustainable mobility makes its way to the bank
/
MOBILITY FOR THE ENVIRONMENT
Thanks to a partnership between Crédit Agricole Italia and Drivalia, Drivalia Mobility Stores for Crédit Agricole have opened, all equipped with electric charging stations.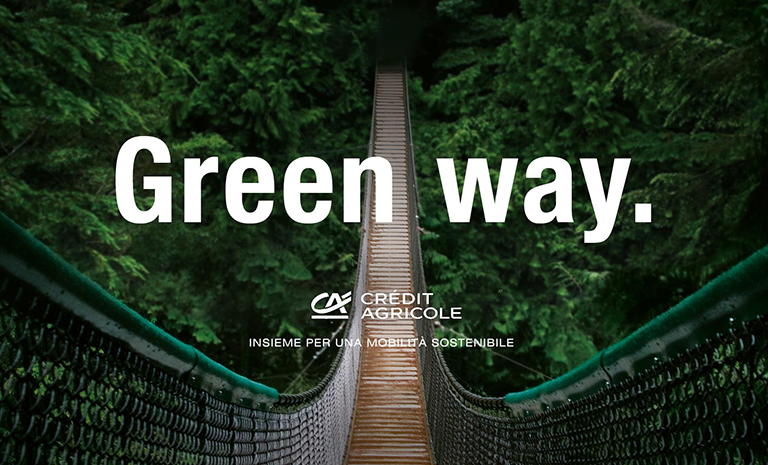 In 2020, the Green Way project came to light and the first Mobility Store was opened inside the Crédit Agricole branch in Parma. The Store has been equipped with five charging points.
The Green Way project continued in 2021 with the opening of Mobility Stores at the Crédit Agricole offices in Milan and Rome, and then in Treviso in 2022. The project will continue to expand in the coming years.