ANPAS TO DEAL WITH THE HEALTH EMERGENCY
/
MOBILITY FOR THE SOCIAL COMMUNITY
During the months of Covid-19, FCA Bank (now CA Auto Bank) and Leasys Rent (now Drivalia) supported ANPAS, the National Association of Public Assistance. The member associations were provided with 129 FIAT and Jeep cars from the Mobility Store fleet on loan for six months. The cars enabled volunteers to deliver medications, meals and basic necessities to citizens in need, facilitating the travel of health personnel involved in the national emergency.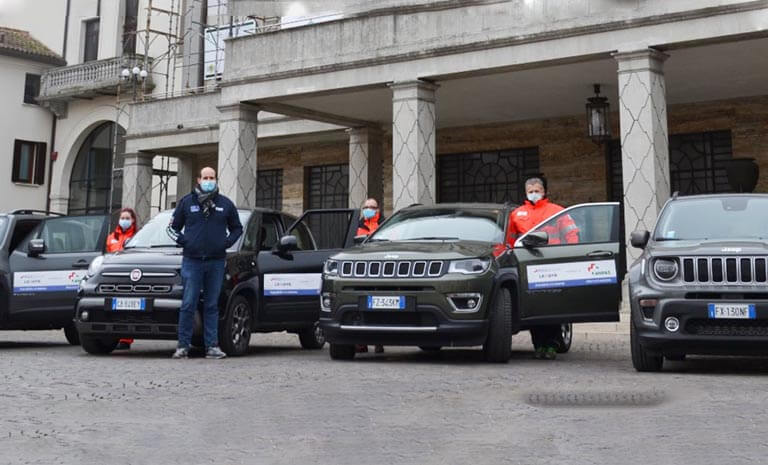 "At times like this, of great effort on the part of all of us, this contribution helps us to carry on not only from an operational point of view, to perform our services even better and more effectively, but it is also and above all a moral and ethical recognition of our actions, which makes us feel truly united in this emergency," commented Fabrizio Ernesto Pregliasco, ANPAS National President
"On behalf of our 100,000 volunteers, our history, and the communities we are going to serve, I would like to sincerely thank FCA Bank (now CA Auto Bank) and its valuable employees, who are providing us with the utmost support to come out of this moment as soon as possible and more united."
"We sincerely thank ANPAS and all its volunteers who serve the community every day with great courage and selflessness. We really hope that these cars can be a valid support to their generous and valuable work," said CEO and General Manager Giacomo Carelli.