XEV YOYO MY23 On Tour YOYO MY23 and InstantCar revolutionize the Italian summer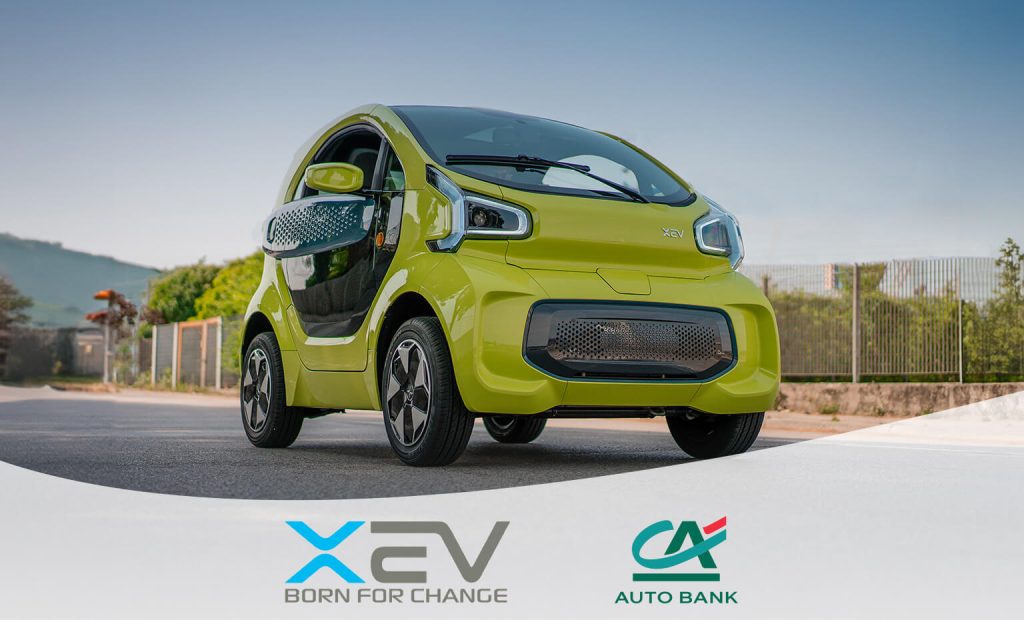 Following its launch in Milan on June 14, XEV YOYO MY23 is now ready to embark on an exciting summer tour, promising carefree fun and adventure. This all-electric city car is set to revolutionize the summer of 2023 through a series of events across Italy, where attendees will not only have the opportunity to see the car but also experience it firsthand.
Partnering with CA Auto Bank, the YOYO MY23 tour will showcase an equally groundbreaking solution: InstantCar, the first instant approval car financing service in Italy.
XEV YOYO MY23: the revolution of urban mobility
XEV's latest all-electric city car is set to revolutionize the way we move. Designed primarily for urban use but equally practical and functional beyond city limits, with the Model Year 2023 the vehicle is now available in four versions (Easy, City, Tech, Premium) equipped with options that cater to diverse needs. This reaffirms its versatility as a car that appeals to both businesses and individuals, and is even drivable from the age of 16.
With a range of 150 km, a top speed of 90 km/h, access to restricted traffic zones, and low power consumption, the YOYO MY23 addresses the demand for urban mobility by offering practicality, advanced technology, and a distinctive style. This latest model has seen improvements in every aspect, from performance and driving comfort to its eco-friendly approach.  
InstantCar by CA Auto Bank
InstantCar is the first instant approval auto financing product in Italy. With InstantCar, customers can obtain loans of up to €15,000, with repayment periods of up to 72 months. Developed by CA Auto Bank, a bank with nearly one hundred years of experience in the mobility sector, InstantCar offers a credit evaluation and completion of the financing process in just 3 minute.
This innovative solution provides a fast, simple, and omnichannel buying experience. Utilizing cutting-edge digital systems, customers can apply for financing online or at participating dealerships. Recognized as the "Digital Innovation of the Year" at the Motor Finance Europe Awards 2022, InstantCar is an ideal choice for both new and used car purchases, as well as for making access to XEV YOYO even faster.
YOYO MY23 On Tour: XEV YOYO's tour and InstantCar
XEV and CA Auto Bank are kicking off the summer tour of YOYO MY23, which promises to revolutionize the Italian summer. The tour will begin on July 12 in Giulianova, Abruzzo. Here are all the tour stops:
July 12: Giulianova (TE) – Abruzzo, supported by Pieffe Auto
July 15: Marina di Ragusa (RG) – Sicily, supported by ST Sergio Tumino
July 16: Reggio Calabria – Calabria, supported by Ecohub Mobility
August 7: Sottomarina di Chioggia (VE) – Veneto, supported by Campello Motors
September: Cagliari – Sardinia, supported by GLM
During the various stops, the YOYO MY23 will be on display and available for test drives. This fun and carefree tour will be a unique opportunity to discover YOYO for all those looking for an easy and joyful driving experience in the city.