Hellas Verona still traveling with Drivalia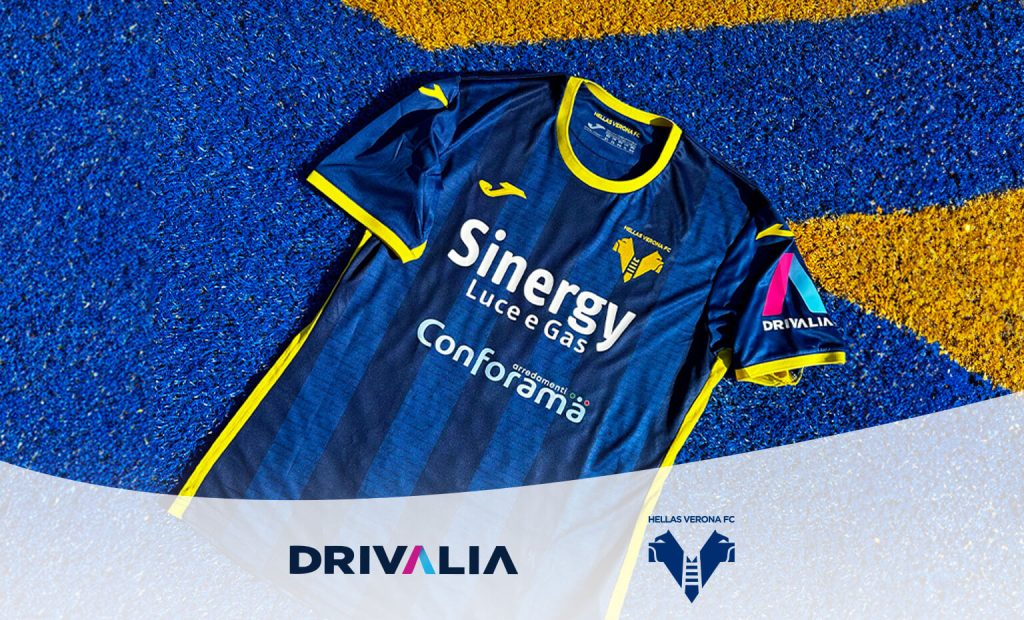 Drivalia renews its Sleeve Jersey Partnership of Hellas Verona FC for the 2023/24 Serie A championship.
Drivalia's commitment to sustainable mobility continues to travel alongside Hellas Verona FC in Serie A. The CA Auto Bank Group's rental and mobility company has decided to once again stand behind the Gialloblù by renewing its Sleeve Jersey Partnership for the Verona team for the upcoming 2023/2024 season.
Drivalia's logo will continue to proudly adorn the Scaligeri's new uniforms, maintaining its prominent presence. The unveiling of the jersey featuring Drivalia's logo for this season took place at the Home Kit Night event, held yesterday, Monday, July 10, on the main floor of the Gran Guardia.
This renewal marks a significant milestone for Hellas Verona, as it enables the team to enjoy a new fleet of 16 vehicles provided by Drivalia as part of the partnership. The continuing relationship with the company of the CA Auto Bank Group, renowned for its experience and ambition, is a testament to the effectiveness of the Club's efforts. In fact, Drivalia was founded with the goal of becoming one of the leading players in the sustainable mobility sector in Europe, offering a comprehensive range of solutions, including electric car sharing, innovative car subscriptions, such as CarCloud (the first of its kind in Italy), and rentals for all durations.