Drivalia launches in France a car rental with valet service  at stations and airports in cooperation with Ector
Drivalia, the rental, leasing and mobility company of the CA Auto Bank group, has signed a new partnership in France with Ector and its customers can benefit from a valet parking for all departing and arriving car rentals at airports and stations in France.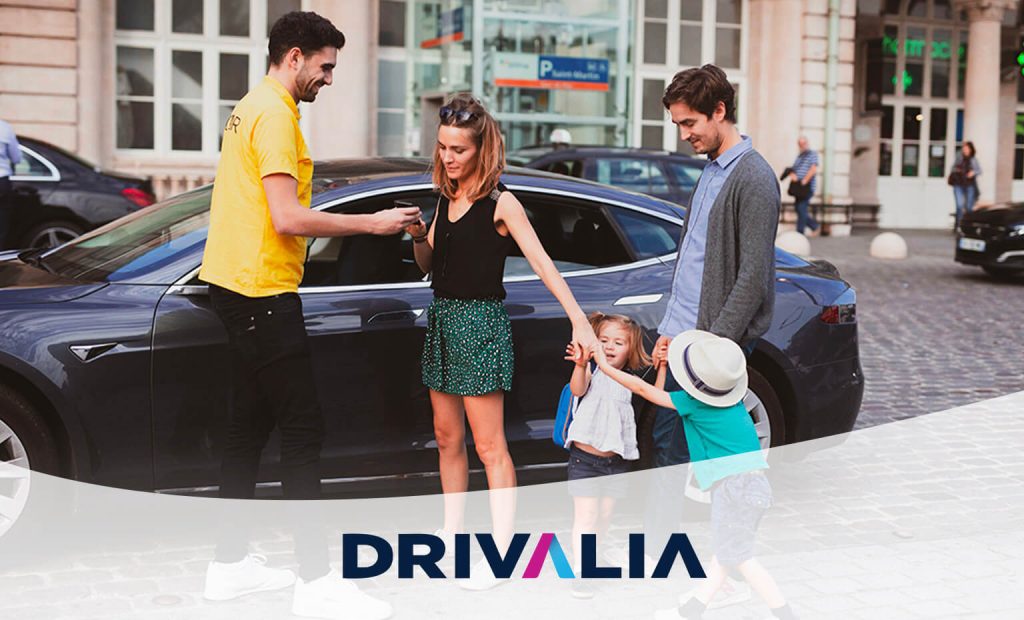 This service is the ideal solution for those wishing to collect their rental car quickly. 
With the holidays just around the corner, stations and airports will be even busier and this option speeds up vehicle collection and allows you to make the most of your holiday.
Valet service: the easiest solution to enjoy your holiday without worries
From today, Drivalia customers in France will be able to rent a vehicle online and pick it up directly at the terminal or at the train station. There is no need to queue at the rental agency or go to a distant car park to collect the vehicle. Instead, the vehicle is brought directly to the customer by a valet service, depending on the time of arrival or departure. With this new service, Drivalia continues to develop its short-term rental business. This offer represents a further advantage for its customers among the wide range of existing mobility solutions.
How does the Drivalia valet service work?
Reserve a vehicle online at a Drivalia Mobility Store that has a valet service.
An Ector consultant will contact you by phone to arrange a pick-up and drop-off time for your rental car
A valet parking attendant follows your journey in real time and is waiting for you on arrival to hand over the keys to the vehicle
You can enjoy your Drivalia car rental
Return the vehicle to the drop-off point after a quick vehicle inspection with the valet.

The service is now available in 15 airports and stations in France:
Paris, Roissy airport
Paris, Orly airport
Paris, Gare Montparnasse
Paris, Gare du Nord
Paris, Gare de L'Est
Paris, Gare de Lyon
Paris, Gare de Bercy
Paris, Gare d'Austerlitz
Marne la Vallée, Gare TGV
Lyon, Gare Part Dieu
Lyon, St Exupéry airport
Bordeaux, Gare St Jean
Bordeaux airport
Nantes airport
Nice airport
To take advantage of this service, simply book your vehicle online at drivalia.fr, on holiday booking sites or by phone and choose from the vehicles available, indicating the station or airport and the pick-up date:
Plug-in hybrid SUVs: Jeep Compass 4xe, Peugeot 3008, DS 7 E-tense
Family cars: Volkswagen Tiguan, Citroën C5 Aircross, Peugeot 2008
Comfortable compact cars: Peugeot 308, DS4 E-tense, Volkswagen Golf
Minibus for group holiday
Economical city cars: Fiat 500 hybrid, Peugeot 208
Drivalia: mobility accessible to all without constraints
Thanks to a 100% digital experience, travellers can book and use a wide range of short-term rental vehicles with an unrivalled level of service accessibility.
From the phone or computer, all services are available to meet their needs, with the same level of efficiency as a physical branch.
"Drivalia's ambition is to offer all-round mobility to all customers. We are working to meet all our customers' needs: more flexibility, more efficiency and more simplicity. Thanks to this new service at stations and airports, we are convinced that we can facilitate the journeys of those who are going on holiday. All the Drivalia teams are committed to providing added value to our customers" says José Carreira, Director of Drivalia France.