Drivalia becomes the Official Mobility Partner of Olimpia Basket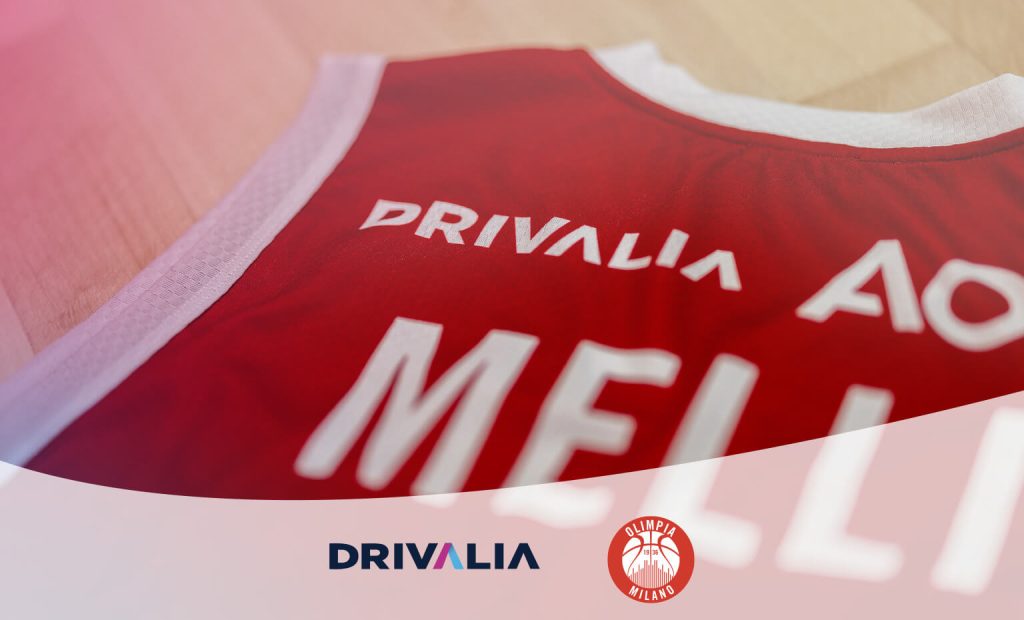 As per the agreement, the Drivalia logo will adorn the shorts and varsity tank tops worn by the basketball players.
Drivalia will further support Olimpia Milano by providing approximately 30 cars
from its fleet to the team's technical staff and players.
Drivalia continues to be committed to Italian basketball excellence. The CA Auto Bank Group's mobility and rental company is now part of Serie A as the Official Mobility Partner of one of Italy's most celebrated teams, Pallacanestro Olimpia Milano.
Under the terms of the partnership, the Drivalia logo will adorn Olimpia Milano basketball players' shorts and varsity tank tops, as well the over jerseys that they use during pregame warm-ups. Moreover, Drivalia will provide about 30 cars for the team and the technical staff, ranging from the Maserati Grecale to the Alfa Romeo Tonale and Stelvio, to Tesla's all-electric Model Y and Model 3. This marks Drivalia's third sports partnership, following those with Hellas Verona FC and Basket Torino. 'Supporting Italian teams is a way to promote the company's image, but above all to strengthen ties with the community and help to spread the values of sports, such as fairness, healthy competition, and social inclusion,' remarked Paolo Manfreddi, CEO of Drivalia. 'With this partnership, Pallacanestro Olimpia Milano will have the support of a flexible, environmentally conscious partner committed to democratizing green mobility solutions"